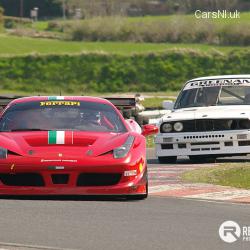 No tags added.
Posted on 16 February, 2018 by Administrator
Bring your own car to the Trackskills track day at Kirkistown Circuit in Kircubbin. See the forum for further details. 2018 Prices TBC for your car for the day. Remember helmet and long sleeves. Trackskills is a company, based in Northern Ireland, providing drivers both experienced and novice, with the opportunity to drive their own cars on motor racing circuits, gaining confidence and knowledge of their respective vehicles whilst maintaining a high level of safety at an affordable price.
Posted on 16 February, 2018 by Administrator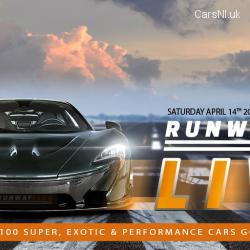 No tags added.
Posted on 12 February, 2018 by Administrator
On April 14th car enthusiasts will see the highly anticipated return of "Runwayclub LIVE" after the success of 2017, the 2018 event has been taken to a whole new level.
Spectators will get to witness the world's best super, exotic & performance cars compete in both drag racing & maximum speed challenges from the comfort of a grandstand seat.
This year we are incorporating a choreographed drifting show from the IDC & Demonstrator class cars along with a limited number of passenger laps in support of a well known foundation.
Explore the car display & paddock area's, trade village, food pavilion, along with a selection of exhibitions & a kids automotive zone.
" The Ultimate Motoring Enthusiast's Day Out for All Ages"
Book your chosen Grandstand seating time now so as not to be disappointed., www.runwayclub.ie