Moy, County Tyrone
Bmw 330d 204bhp 6 speed manual All parts avalable Text for more info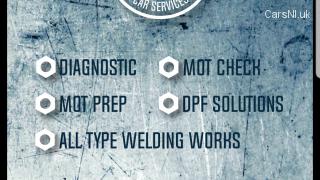 Moy, County Tyrone
All type mechanical works done bor best price and in very good time.
Shopping car parts online is a perfect way to get the parts. We offer you a car parts classified Northern Ireland where you will find it as easy as buying the traditional way. If you are looking for best car parts at most reasonable price tags, try to search them on CarsNI.uk.
The biggest advantage of buying the car part online is that you have access to the built-in search engine that allows you to find the perfect part at most reasonable prices.
All you need to do is bring in the list of parts you need, select a price range, category, mention your Town and county and you will have access to the car parts you desire for in a super easy way. Get these parts delivered to your doorstep.
We have the best parts for the best car brands like Mercedes, Volkswagen, BMW and more. All products are available in at more affordable prices than the market.
CarsNI.uk can take no responsibility for any errors which may appear in listings. Please confirm details with the seller when making an enquiry.